Releasit encapsulation improves commercial carpet care in several key areas:
Wicking can be eliminated

Puts an end to recurring spill stains

Cleaning productivity can be doubled or even tripled

Lower cost of cleaning - just 3/10ths of a cent per square foot

Carpets stay clean longer between cleanings

Green cleaning is achieved with minimal impact on the environment

Simple cleaning system is easy to implement and requires minimal oversight with average technicians

The carpet's life cycle can be extended

Carpets can be put back into service quickly with fast-drying and minimal "down time"
Releasit Encapsulation Carpet Care:

Releasit is changing the way commercial carpets are being cleaned today. Recent advancements in cleaning chemistry is making it possible to use crystallizing polymers to surround and encapsulate soil. Carpets can now be cleaned faster, and with more consistent results than traditional hot water extraction. The encapsulation cleaning process is not as labor intensive, production rates are higher, and a higher appearance level can be achieved. Releasit's encapsulation system puts an end to wicking, recurring spill stains, and other common problems associated with commercial carpet.
The Releasit cleaning system…
Nothing cleans commercial carpet better!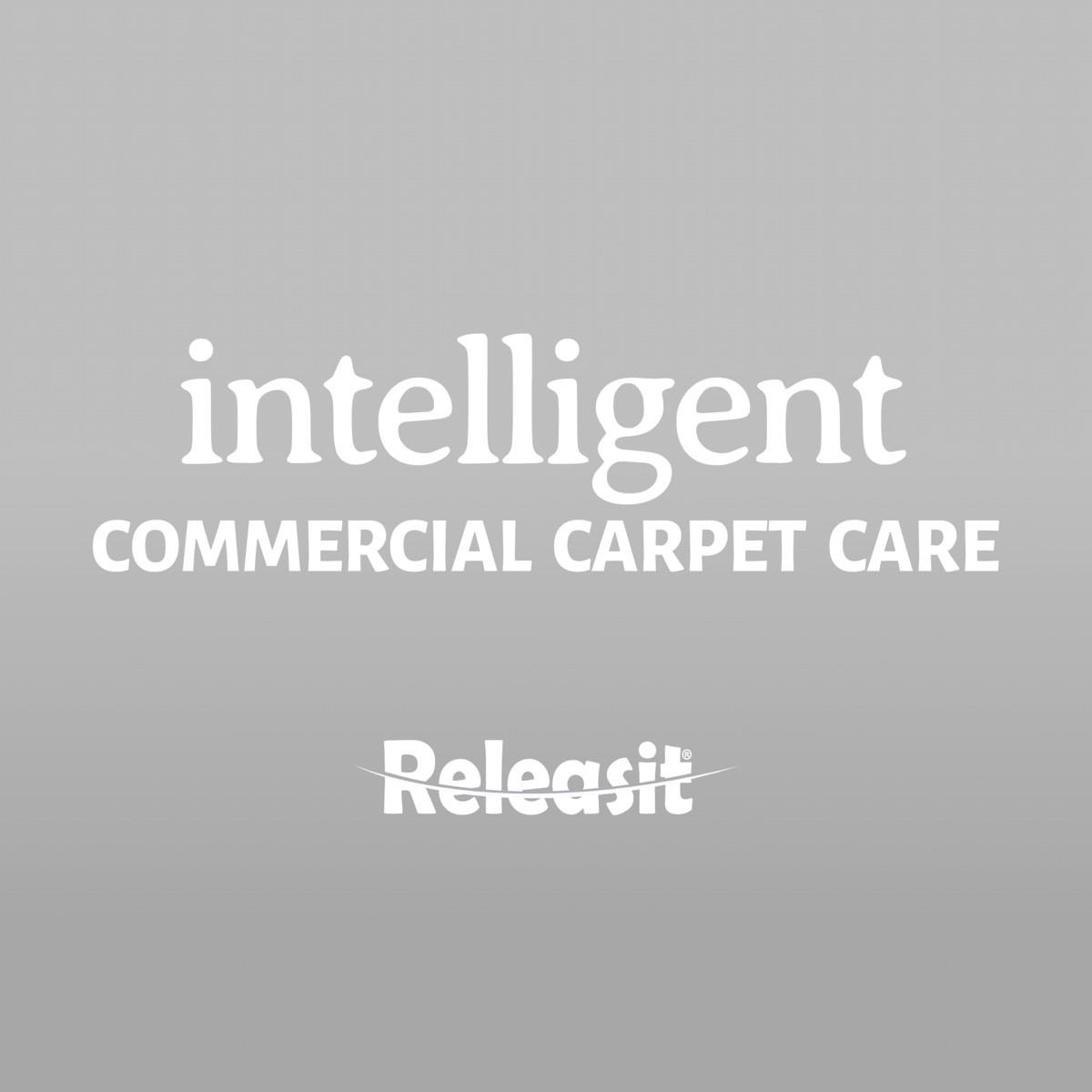 With Releasit, it's all about the results!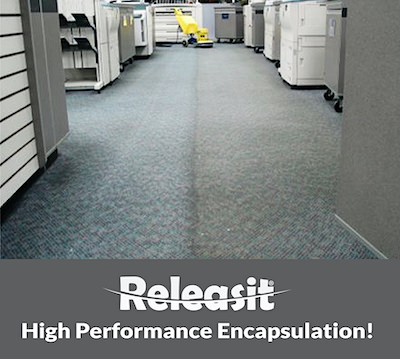 Releasit Carpets Stay Clean Longer:

Releasit encapsulation products incorporate a unique crystallizing polymer that resists re-soiling far better than traditional chemistry. Typical carpet detergents act like a magnet that continues to attract dirt after the cleaning. Whereas Releasit encapsulation detergents are formulated with a robust polymer called Crystalon3. This soil-resistant encap polymer can't attract soil once it dries to its brittle crystalized residue. Plus Releasit detergents are soil-resistant (there's no dirt-attracting residues) so carpets stay clean longer. Carpets can will now remain bright and clean on a day-in day-out basis.
Releasit Encapsulation Saves Money:

With an end use cost of just 3/10ths of a cent per square foot, Releasit Encap-CleanDS2 is one of the most affordable ways to clean commercial carpet. You can now achieve lower operating costs, higher profit margins, and superior results.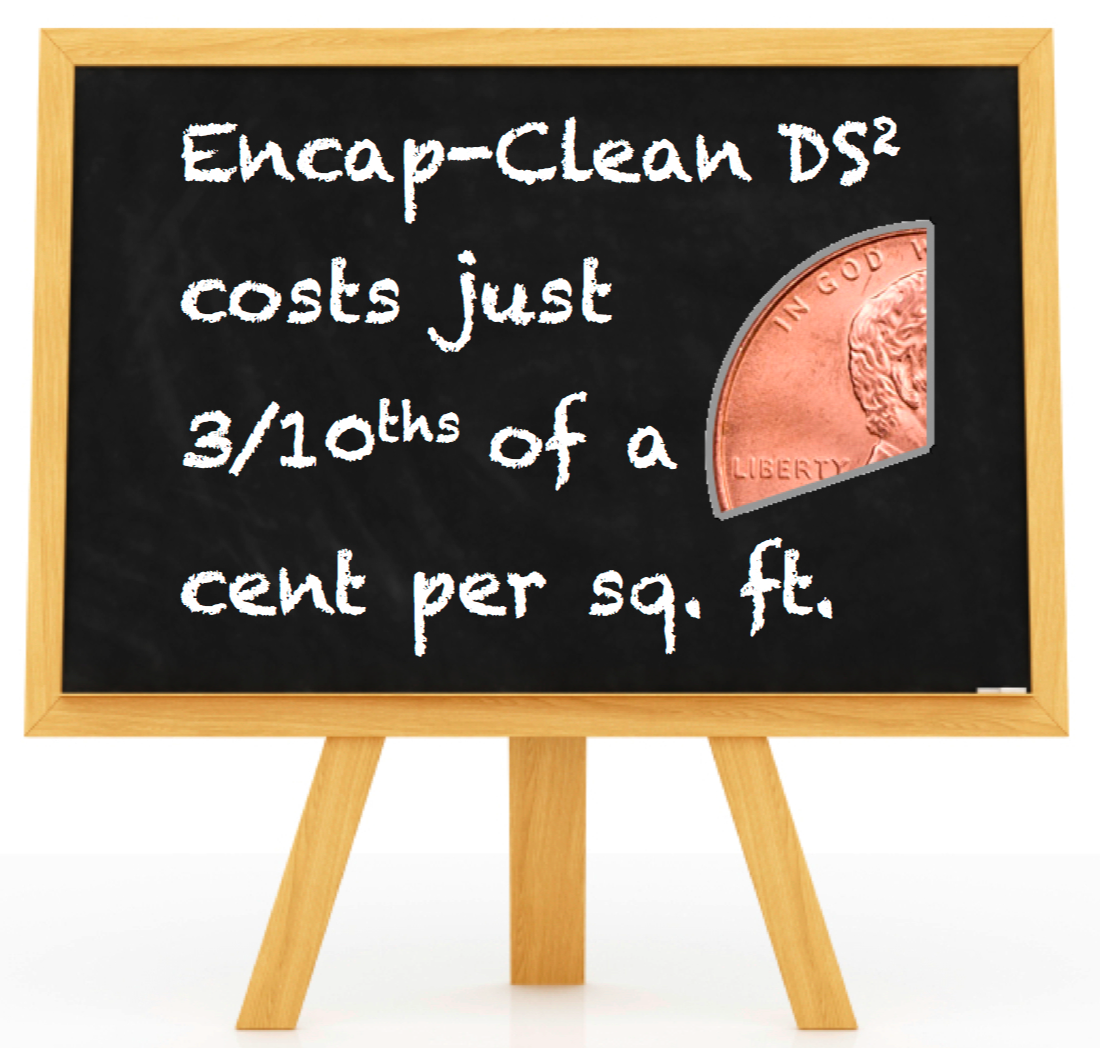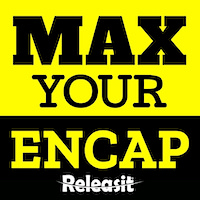 Call 1-800-330-1888 or visit TryReleasit.com
to order a free sample pack.